Welcome
On this site you can read everything concerning my work as a cellist (performing and teaching), as a player of Lame Sonore (musical saw), as a chamber musician and as a freelance orchestra musician in several orchestras.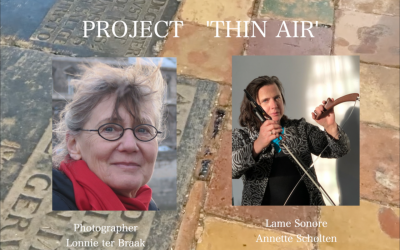 This composition made by our Dutch "componist des vaderlands" Calliope Tsoupaki in June 2020 is meant for those who feel the inspiration to play this special pieces on their own instrument.
This project 'Thin Air'arose spontaneously and is a collaboration between photographer Lonnie ter Braak and lame sonore player Annette Scholten.The live recording, from the church in Fransum, was made by Tjalling Nijboer and the editing of images and music was done by Roxy Wachtmeester.
Lees meer