This year, a documentary is made about the Ibla Grand Prize. So nice to be part of it! Thank you Salvatore Motisanti for inviting us to Ibla again! Nanke and I presented our cd  "Angelo" .We  played on very beautiful places and where asked to be members of the jury.
Concert at Villa Anna, july 26th 2018
Concert at Villa Criscione july 24th 2018
Concert at Teatro Donnafugata, july 27the Ibla. Nanke Flach playing the piano. So nice and special to work with her for almost 10 years now
Interview and concert at Teatro Donnafugata, talking about the development of the lame sonore the last few years. This wouldn't have been possible without the help of Fons van der Meulen, building the resonance box, handle and tripod for the instrument.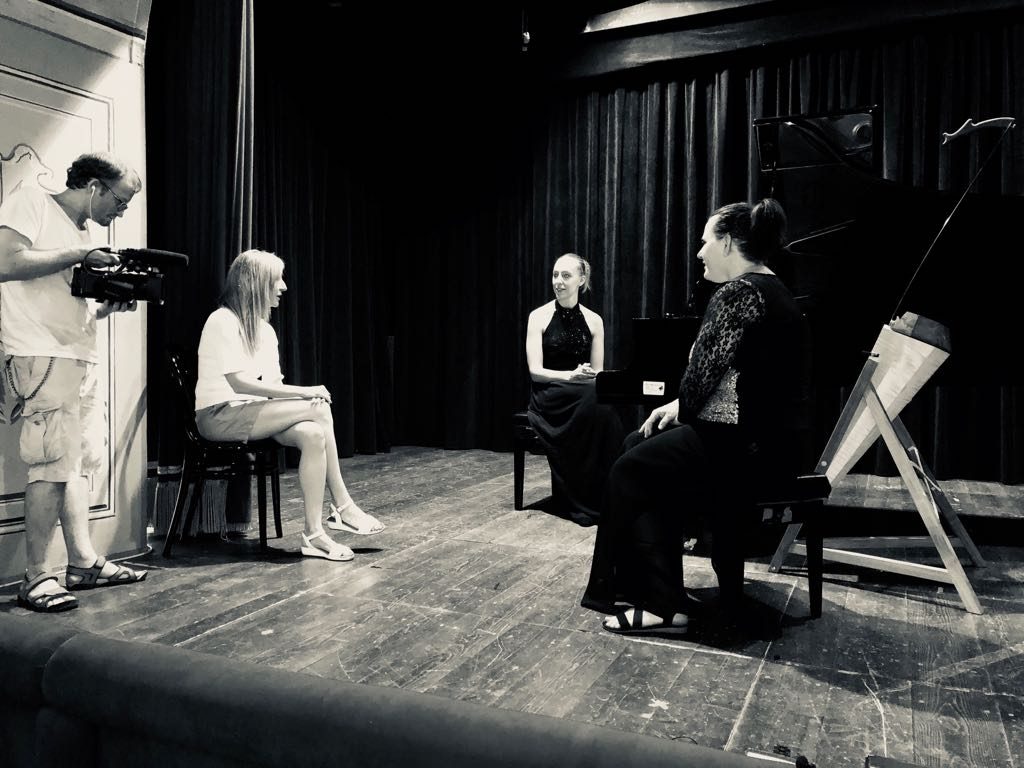 Ibla view from our balcony with my new lame sonore "Classique", build by Fons van der Meulen.
Participants in 2014, jury members in 2018. Wonderful to be back in Ibla after 4 years!